Iyengar Yoga Center of Denver
Transformative yoga for the whole person
Testimonials
"...As the Chief of Health Psychology at a Denver..."
SRI-FAEQ-BIRIA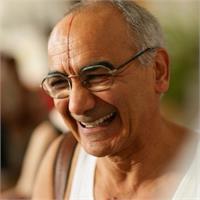 IYCD WELCOMES SRI FAEQ BIRIA TO COLORADO!
After 10 years of intense practice and study under Guruji, the Master chose Faeq to help him edit his books, and he sent Faeq around the globe to introduce the Iyengar Yoga training and assessment system in the ex-Soviet Union, the Eastern Europe Block, Israel, Japan, China, and South America. Thus, Faeq was often referred to as the 'Ambassador of the Master'.
IYCD is hosting a YOGA INTENSIVE with SRI FAEQ BIRIA in ESTES PARK at the YMCA of the Rockies
SEPTEMBER 8-15
Eight-Day Yoga Intensive
$999
Three-Day
September 8-10
$425
Five-Day
September 11-15
$750
Participants of this Intensive can reserve shuttle service with Estes Park Shuttle Service.
Iyengar Yoga Center of Denver offers:
Traditional hatha yoga taught in the Iyengar tradition, thanks to the guiding light of BKS Iyengar
Ways to use yoga to relieve physical ailments and stress
Well trained instructors committed to providing a positive yoga experience, with well honed observation and correction skills to help create an optimal pose, including the use of props to assist learning and advance accurate alignment
No Glitz, No Glamor, It's all about the yoga!!